Going on holiday can be extremely expensive – but we've got some brilliant budgeting tips so you can make your once-in-a-lifetime trip happen. Perhaps you'd like to book a holiday to Africa with Mahlatini.com, or fancy exploring Asia or traveling across Europe. No matter where in the world you dream of visiting, read the following advice to enable you to afford your break away.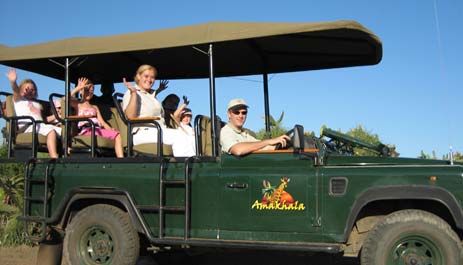 Set a budget – and stick to it
The first task you need to do in the planning stage of every holiday is to make a budget containing all the likely outgoings, which should include everything from airport car parking to spending money, accommodation to travel insurance and flights to day trips out. The earlier you start planning, the easier it should be to get the money together.
Open a special 'holiday' bank account
It's important to ring fence any money saved to make sure it doesn't simply get spent as a living cost. Having a separate bank account especially for holiday funds should motivate you more when you see the balance gradually going up as your trip away gets closer.
Get the kids involved in being thrifty
If you've got children then it'll be easier to save if you explain to them what you're doing and why you're doing it – ultimately to give them a holiday they'll remember for years. Then find ways to keep them occupied in the meantime that won't break the bank. For instance, avoid theme parks and other expensive attractions and find alternative forms of entertainment.
Start saving straight away
Affording to go on holiday will probably mean changing your lifestyle in order to be able to put enough money aside. This could mean cutting down on luxuries such as nights out with friends and buying expensive food during the weekly shop, so be sure to bargain hunt every time you go shopping to make your money stretch that little bit further.
Boost your short-term income
A determination to make your dream holiday a reality could mean you have to put in some additional hours at work or get a second job to boost your income. Another way to improve your finances in the short term could be to make money out of your unwanted possessions, which is where sites like eBay may prove lucrative.