Is there anything better than fresh, local sweet summer corn right off of the stalk?  What can beat a freshly shucked ear of corn cooked for about 3 minutes and topped with a pat of butter?  How about a little dusting of cayenne to spice things up a bit?  Maybe instead of boiling them in water, you can coat them in a little olive oil and char them up over the the grill.  That smoky, charred flavor is just incredible.
Every summer we wind up getting dozens of ears of corn from our local farmers.  We eat it fresh or prepare it and freeze it for use all winter long.  We even freeze the cobs so that we can make corn broth!  What happens when we run out, though?  You can always buy corn in the frozen section for cooking up as a side dish.  A little salt and pepper and some butter and you are all set.  In the early spring, though, fresh corn can be pretty hard to come by.
Still, knowing that summer is coming up has me ready for just a little taste of fresh corn.  You can buy packaged corn in the produce section of most supermarkets and that can be a pretty close approximation, especially if you are using it in dish that calls for fresh corn, like our Sweet Corn Black Bean Salsa.  Serve this up with crispy tortilla chips and taste the sweetness from the corn, the creaminess of the black beans, the sharpness of the red onion, and the tang of the lime.  As easy as this recipe is, why would you buy anything in a jar?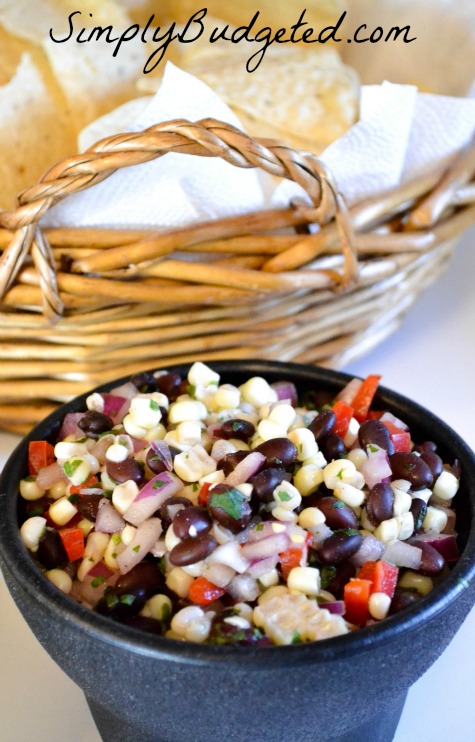 Sweet Corn Black Bean Salsa
Ingredients
4 ears of corn, shucked
1/2 red onion, diced
1/2 red bell pepper, diced
1-15.25 oz can black beans, drained and rinsed
1/4 cup chopped cilantro
juice and zest of 2 limes
1 tsp. garlic powder
salt and pepper to taste
Directions
Fill a pot 3/4 full of well salted water.  Bring the water to a boil and add the corn.  Keep on a low boil for about 5 minutes.  Remove to an ice water bath and set aside to cool.  Slice the kernels off of the cob and move into a large mixing bowl.  Combine all other ingredients into the mixing bowl and stir well.  Allow to sit for a couple of hours before serving.  Enjoy!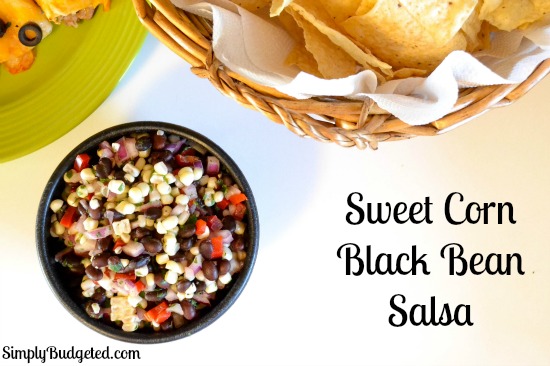 Ready for a chance to win? Sunshine Sweet Corn is hosting the "Livin' The Sweet Life" contest with chances to win one of 3 prize packs worth over $200!
Check out Sunshine Sweet Corn's website!
What is your favorite sweet corn recipe? Leave us a comment and let us know what you love to make or what you think about this recipe!
NOTE: "I participated in a campaign on behalf of Mom Central Consulting for Sunshine Sweet Corn. I received a gift card to purchase a product sample to facilitate my review and a promotional item as a thank you for participating."